Breakfast: 3 cups of R
ooibos
tea + 1
soya
yogurt + 1 nice handful organic blueberries + 1 handful
cruesli
50 leg sweeps on each side
A race pace day because of meetings all over the place, but it is worth it!
Lunch at LI: green salad/pink grapefruit + 1
mahe
-
mahe
steak on a bed of roast peppers and a portion black lentils. For pudding, 4 squares of white chocolate + Earl Grey tea.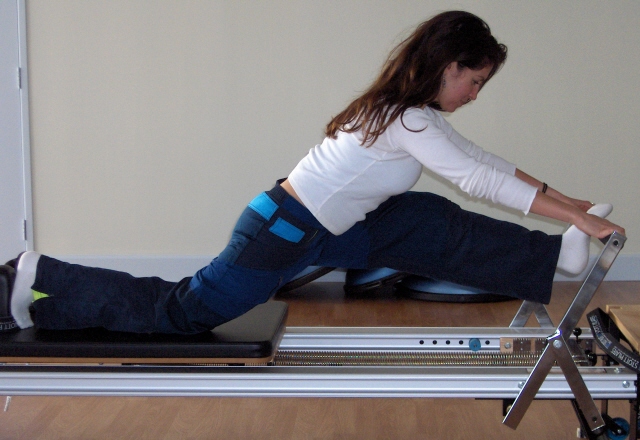 At the gym: 1 hour
Pilates
on the machines + 1 hour
cardio
training at 120
bpm
(15
mn
elliptical trainer and 45
mn
recumbent bike to be able to work as the day is mad) 
10
mn
walk on high heels
(why am I doing this to myself?) 
Snack: 1
soya
yogurt + 1 portion
cruesli
Business diner: cucumber sunflower seed sprout + 1 marinated salmon steak + corn chips and guacamole + 1/2
pan-fried
peach in butter and honey
60 leg sweeps on each side 
100 abs on the killer abs lounge
I make progress with my current
literary
endeavours ... but hush :-)